If you want to change the look of the hardscapes around your home without dealing with the limited design choices of traditional pavers or the high prices, consider getting stamped concrete patterns in Kansas City. This decorative form of transforming your hardscapes will dramatically change your dull, drab slabs of concrete into alluring, creative designs that improve your overall curb appeal. There are various incredible design choices available. In addition, we can finish your stamped concrete with a matte or glossy sealant for added protection. Read on to learn more about our stamped concrete patterns in Kansas City.
London Cobblestone 
Another standard design that we install in driveways and walkways is London cobblestone. This resembles traditional cobblestone, which juxtaposes evenly sized stones close together for a seamless design. Instead of stones, we create this look using concrete. We can also add pops of color and texture to the design to make it look real. Our cobblestone concrete design is much easier and cheaper to install than authentic cobblestone. They are also easy to maintain. 
Traditional Brick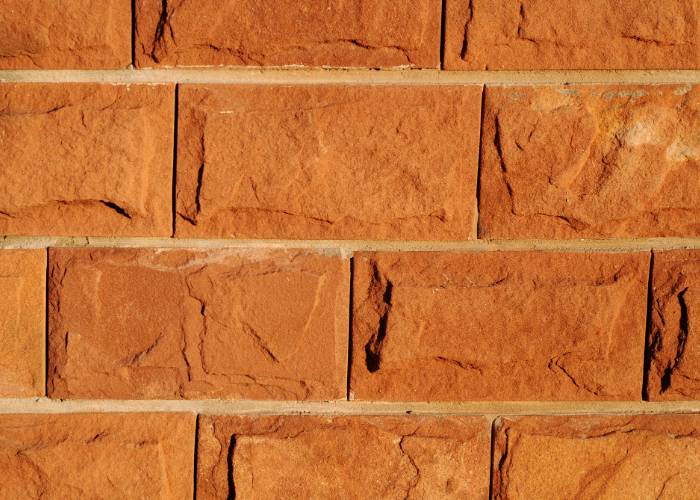 Brick is another popular choice for installation. It is a timeless look that always is beautiful in landscapes. However, traditional brick installation can be quite labor-intensive and time-consuming, taking several weeks to install. They can also crack over time from the pressure of foot traffic, and they may also have weeds and moss develop between the bricks. Our traditional brick pattern can be installed quickly. We can also add red color to make it look like the real thing minus all the problems with traditional bricks. 
Herringbone Brick 
A variation of traditional brick is the herringbone brick pattern. Instead of a side-by-side brick pattern, herringbone brick forms a W or V-shaped pattern. This can be a complicated design to install and quite pricey using traditional brick. However, this pattern is achieved much quicker and easier using our stamped concrete patterns in Kansas City. Like traditional brick, we can also incorporate the terra cotta color to make the stamped concrete look like traditional bricks. 
Yorkstone
If you like stone, we can imitate the Yorkstone pattern. Like Yorkstone pavers, this style incorporates perfectly shaped squares and rectangles of varying sizes together for a beautiful and seamless style. Some of the Yorkstone pavers may be gray or brown-colored. Whether you want a gray tint or a brown-colored tint, we can incorporate this into the pattern for you. 
Flagstone
One of our most commonly requested designs is the flagstone pattern. This pattern has an uneven design that comes together perfectly in a seamless style. We usually install this design on patios, pool decks, and walkways. It is a gorgeous stamped concrete pattern that resembles traditional flagstone but without the disadvantages of natural stone. For example, conventional flagstone pavers may crack or flake and are slippery when used near pool decks. Installing flagstone concrete pavers eliminates these problems. 
European Fan 
Another one of our popular designs is the European fan. This pattern is made up of many semi-circles of stones. Using traditional pavers to create this design can be quite expensive, time-consuming, and labor-intensive. However, our highly skilled team of stamped concrete contractors can create this similar style in a few short days. It will look like the real thing without the problems such as cracking or costly maintenance.
Ashlar Slate 
If you want to incorporate slate into your hardscapes, we can imitate the look of ashlar slate. It is very similar to Yorkstone. However, ashlar slate has a much more textured finish than Yorkstone, which is typically smoother. We can keep the ashlar slate gray-colored, or we can incorporate pops of color into the design. 
Random Stone
If you want to try something different, you can opt to get our random stone pattern. This style is very similar to flagstone incorporating many stones of varying sizes together for a seamless design. The difference is that random stone usually has a much more raised, textured surface, while flagstone is much smoother. 
Seamless Stone 
Not everyone is excited about lined patterns. Sometimes people prefer a style that has no lines or forms. This is what you can get with a seamless stone pattern. Seamless stone looks like slabs of concrete but has a raised textured surface. It's typically gray-colored, but we can add a brown tint to give it a pop of color. We can even finish it with a glossy sealant to protect the stone and make it look shiny.
Classic Wood 
Another pattern that we can recreate in concrete is wood grain. This pattern looks great on porches and basement floors. We can keep the color of the stamped concrete gray-colored or incorporate dark brown tint or lighter colors to make the stamped concrete look like natural wood. 
There are many popular patterns to choose from for patios, driveways, walkways, porches, and more. We even work with our customers to create customized stamped concrete designs for their landscapes and pathways. For each of our stamped concrete designs, the process takes three to five days. To learn more about how we can transform the hardscapes on your property, call Kansas City Stamped Concrete Pros today at (913) 379-2990 for a FREE quote on stamped concrete installation.